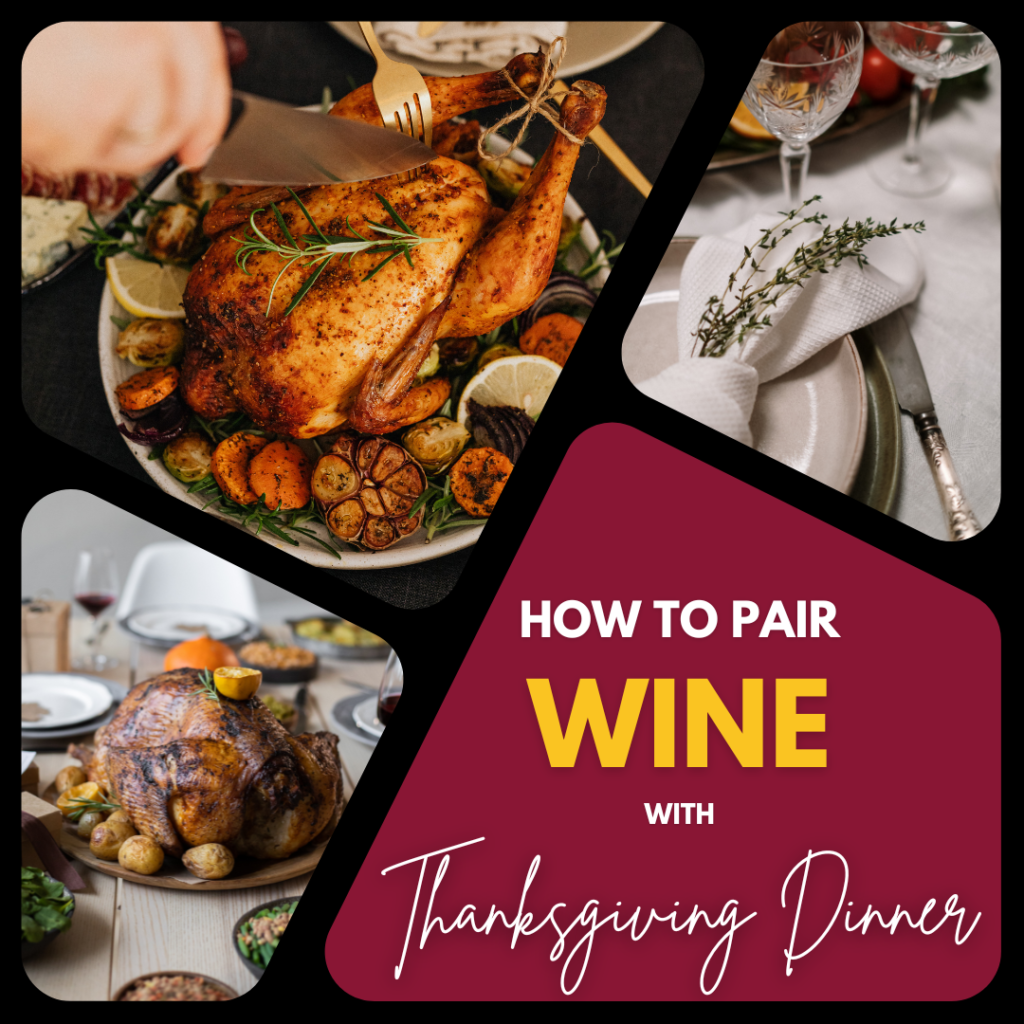 Thanksgiving day is almost here – have you picked your wine yet? 
Thanksgiving dinner is often a big meal with many different dishes from turkey to gravy covered mashed potatoes, green beans, yams, stuffing, and so much more. It can be difficult to find just one wine that pairs perfectly with all these foods so it's often more important to progress through wines to refresh your palate. Acidic wines tend to open up the palate while tannic wines close the palette. Bubbly or effervescent wines can also help refresh your palate.
Even before your meal you can start with an aperitif – generally a dry wine such as Sauvignon Blanc, Pinot Grigio, Viognier, or unoaked Chardonnay. Another popular option is dry sparkling wine or Champagne. Look for ratings of extra dry, brut, or extra brute to make sure it's not too sweet.
Once your meal is started, bring the aperitif wines to the table because those same wines that help open the palate before dinner will be very refreshing during the meal and help cut through some of the overly rich flavors and textures. In addition to those aperitif wines, reach for some aromatic whites. These wines tend to be just a little sweeter but can pair well with the herbal and salty flavors of the meal. Examples include Chenin Blanc, Torrontés, and Gewürztraminer. Riesling and Moscoto can also be good choices as long as they are not too sweet.
Rosé and sparkling rosé also make a great complement to Thanksgiving dinner because they offer crisp, fruity notes that pair well with rich flavors. Again, avoid anything that's overly sweet. Rosé of Pinot Noir and Brut sparkling rosé are popular options to look for.
As you progress through dinner, reach for a light- or medium-bodied red wine. Red wines with bright, red fruit notes can offer a great contrast to the buttery rich flavors of the meal, not unlike cranberry sauce after a bite of turkey. But make sure to avoid astringent or tannic wines. Beaujolais and Pinot Noir are classic Thanksgiving dinner pairings, but other options include Syrah, Merlot, Zweigelt, and Sangiovese.
After dinner, you'll want wines that pair well with dessert. The sweeter the dessert, the sweeter your paired wine should be – otherwise your wine will taste harshly acidic and your dessert will taste flabby. Another rule of thumb is to pair the color of your dessert with the color of your wine. That is, lighter desserts like cheesecake tend to pair better with lighter wines where dark chocolate desserts will pair better with red wines with dark berry flavors. Lighter options include Riesling, Moscosot, and Sauternes. Darker options include Zinfandel, Shiraz, and berry wines. And don't forget your port options. Tawny Port, with notes of caramel, apricot, walnut, and baking spices, this can make an excellent pairing with apple or pumpkin pie. Red Ports and flavored Ports can also pair well with decadent desserts or even be a dessert on their own.